My Family History

If you want to contact me, please sign my guest book and let me know which families you are connected with/intereseted in. This web site is based on my own independent research. There may be errors! If you find anything that you can add/correct/improve, please let me know. A number of people have contributed to the information here, their support has been greatly appreciated. I am always looking for new information.

People and places linked to my family
My main families:
Web site originally created 2000; redesigned and updated July 2008 - n.b. no living people
---
New:
28/1/10. Family trees have been redrawn at some of the sites. 1851 census for Ashton Keynes added. All family sites have been redecorated on a green theme. I hope it improves the look of the site. 1/10/09. The Stone site is currently being worked on to add new families. Photos of Cherington added to Palmer and Stone websites 10/7/09.
Pugsley web site updated 19/7/09. On advice all living peole have been removed 13/11/09.
---
Thanks:
Many thanks for recent photographic contributions from Moira Hall and Mike Sainsbury.
---
The Palmer Family: Here are photos of six generations of the Palmer family starting on the left with my Great, Great Grandfather John Palmer. He was an agricultural labourer who became a gardener. He was born in Wiltshire and after moving to Trull near Tetbury, Bath, Henbury in Bristol, he finished up at Chew Magna in Somerset. Next is Albert, my Great Grandfather, who was also an agricultural labourer and one time coal miner in the Somerset coal mines. He is followed by William, my Grandfather. He worked for Somerset County Council as a labourer and lived in Clapton-in-Gordano and later Clevedon, both in Somerset. My father was a builder and decorator in Portishead, Somerset.
The Stone family: From left to right: Henry Stone (Great Grandfather), and four of his daughters, Elsie, Amelia (Grandmother), Iris and Grace. This section of the Stone family can be traced back to William Stone who was born in Burlescombe in Devon in January 1706/7. William and his family have been recorded as part a much wider Stone database researched by Bob Hayward. Bob's research is based on a number of Stone families, with one group starting in Yarcombe, Devon and the other in Burlescombe.
The Vowles family: From left to right: Mathilda Vowles (Great Grandmother), Charles Henry Vowles (Grandfather) as a soldier in the Irish Guards during the First World War, and his seven children. For many years I could not trace my Grandfather's family back very far. My Grandfather, Charles Henry Vowles was illegitimate and there seemed to be no information regarding his father. One reference to his eldest son being bapised William Howe-Vowles in the Tormarton Parish Register is a lead that suggests his father was a Howe. Charles Henry also called himself Howe on the 1901 Census and when acting as godfather to his step sister, the Kingston Seymour Parish Register names him as Charles Henry Howe. In 2008 I located his mother and her family living in Compton Martin, Somerset. His mother Mathilda Vowles had her son Charles and later married William Cox. I have identified where Charles Henry was born, this was in the village of Shapwick, not far from Bridgwater in Somerset. I also found three Howe families in the village in 1871. I will research this further.
The Hall family: From left to right: John Hall (Great Grandfather), and his children: William, Emily (Queenie), Sarah Ann, Annie (Grandmother) Katie (Kitty), George and Mathilda. John Hall was an agricultural labourer working on the Badminton Estate for the Duke of Beaufort. His home was in Tormarton, Gloucestershire.
The Penny family: George Penny (Great, Great Grandfather) and Plenty Penny (Great Grandmother) came from Stanton Drew in Somerset.
The Cox family: William Cox, (left) is pictured here as a soldier in the Royal Artillery, his uniform is that of a man serving in the Boer War. Three of his daughters from left to right; Elsie, Beatty and Susannah. The Coxs come from High Ham in Somerset and later lived in Compton Martin.
The Telling family: From Ashton Keyne, Wilshire. Rosemary Chalmers and Les Haigh have already put together the Telling family trees on their web sites. I have used their data and my research to show the Tellings that are part of my ancestral tree. For more information on the Tellings visit Rosemary's site here, and Les' site here.
The Faux family: From left to right William Faux and Ernest Faux. They lived in Chew Magna. Early Fauxs came from Norton Malreward and Keynsham. Doug & Marjorie Williams have an extensive web site tracing the Fauxs back to Keynsham. I left a message on their web site contact section but have not heard back from them. Their front page says " We hope that you will also benefit from the information provided." I have used their data to link to the research I had already put together.
The Pugsley family: My research suggests that Emily Pugsley (Great Grandmother), who was a seamstress, came from Barnstaple, Devon.
The Derrick family: Richard Derrick has provided most of information about the Derrick family from his extensive research. Hannah Derrick married Henry Stone in 1865. My research comes down from Hannah and Henry, Richard's research precedes them. Richard originally had a web site on the Derrick family but it does not seem to be active any longer. However his church web site can still be viewed here. There is a site with details of the Derrick families, which I believe is Richard's orginal information. View the information here.
| | |
| --- | --- |
| | family details |
The Hollyman family: Ursula Duncan has provided me with information about Elizabeth Ann Stone who married Henry Hollyman.
The Strange family: Steven Strange (2nd Great Grand Uncle). The Strange family can be traced back for 200 years in Tormarton, where the family were agricultural labourers.
The Hendy family: John Hall married Hannah Hendy. The Hendy family came from Tormarton.
The Selby family: Thomas Selby my five times Great Grandfather lived in Leigh in Wiltshire. In 2008 I made contact with Rosemary Chalmers who added a lot more information about the Selbys through her emails and web site. She put me in contact with Les Haigh who has been following similar research on the Selby and Telling families.
The Swainger family: The Swainger family are connected with John Palmer who provided me with lots of information at the start of this family history project. They are John's ancestors and come through to him from Kate Vaughan. The Swaingers originated in Somerset, but later parts of the family were in Painswick Gloucestershire.
Tormarton, West Littleton & Dyrham photos See pictures & postcards of these villages: Find early postcards of these villages and matching photos taken by me.
Tormarton, West Littleton, Durham & Hinton The families from these villages: The families featured here are linked to my family tree as either direct descendants or through marriage.
Chris Wood A famous member of the family: Photos from left to right 1 Arnold Palmer 2 & 3 Chris Wood. When I was a schoolboy everyone used to ask, "Are you related to Arnold Palmer? " Arnold was one of the big names in golf in the 1960s. I've never been any good at golf and it would have been nice to have said yes. The truth is that I am not related to Arnold, so the answer was always no! However, I do now have a famous golfer in the family now. My father's cousin's grandson is Chris Wood. Chris came 5th as an amateur in the 2008 British Open. He turned professional soon after that, and is beginning to make his mark in the golfing world. His grandfather is confident that he will one day be a major tournament winner and Ryder Cup player. For more on Chris, click on the golf link. Chris followed up his Open success with 3rd place in 2009.
---
Contributors of information

Name
Family connections
Comments
Ronda Wicks: Ontario Canada
Wicks, Fry, Mustoe
Web site no longer active
Jim Parsons: Marshfield
Blake
Met at family history fair
web site
Vera Kidd: Bristol
Hall, Always
Personal visits
Suzanne Hampton: Potters Bar
Hall, Hampton
Personal visits
Cynthia Wade: Potters Bar
Hall, Hampton
Personal visits
Hazel Hillyer: Chippenham
Strange, Cottrell, Young, Miles
Personal visits
Ann Fernley-Jones:
Fry
By email
Stephen Gadd: Bournemouth
Gale
By email
Mary Pipe: Whangamata New Zealand
Fry, Woodman
By email
Anthony James: Swansea
Reed
By email
Susan Collins: Essex
Strange, Cottrell, Gale
By email
Philip Hendy: Bristol
Hendy
By email
Mavis Crosbie: Australia
Fry
By email
Margaret Baird: Cardiff
Strange, Lewis, Cottrell, Dando
By email
Shiela Pulley: Cornwall
Strange, Bowman, Pride
By email
Dr. David Bethell
Bethell
By 'snail mail'
Ron Brown: Bath
Hall, Gale
By 'snail mail'
Dick Hampton: Oulton Broad
Hall, Hampton
By 'snail mail'
Graham & Gill Shipton: Aberporth
Shipton, Bolton, Hale
Personal visits
Helen Fry
Fry
By email
Jack Henshaw
Fry
By email
Valarie Gearing: Yate
Strange, Cottrell
Personal visits
Michelle
Woodham
By email
Mike Sainsbury, Saskatoon, canada
Palmer, Sainsbury, Faux
By email
web site
Rosemary Chalmers: Darwin NT Australia
Selby, Telling
By email
web site
Les Haigh: Berkshire
Selby, Telling
By email
web site
Marjorie & Doug Williams
Faux
Message left on their web site
web site
Moira Hall, Bude, Devon
Stone, Clark
By email & telephone
Link to people with similar research
Hurcom
.
web site
Many thanks to everyone who has contributed to this web site.
Villages
---
Leigh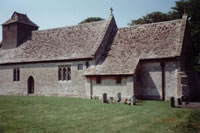 All Saints, Leigh, Wil, Eng
Census
1841, 1851, 1861, 1871, 1881, 1891, 1901
Parish Register transcripts
Baptisms, Marriages, Burials,
---
Ashton Keynes
Census
1841, 1851, 1861, 1871, 1881, 1891, 1901
Parish Register transcripts
Baptisms, Marriages, Burials,
---
Tormarton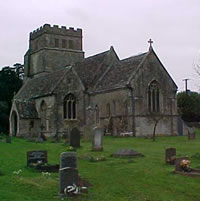 Census

Index of people
A-B, C-E, F-G, H, I-O, P-R, S-Z
Parish Register transcripts
Baptisms, Marriages, Burials Graveyard
---
West Littleton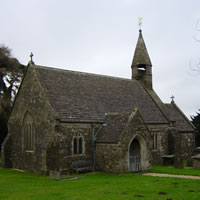 St James, West Littleton, Gls, Eng
Census

Index of people
Parish Register transcripts
Baptisms, Marriages, Burials, Graveyard
---
Dyrham & Hinton

St Peters, Dyrham, Glos, Eng
Census

Parish Register transcripts
Baptisms, Marriages, Burials
---
Acton Turville

St Mary, Acton Turville,, Gls, Eng
Census

Parish Register transcripts
Baptisms, Marriages, Burials
---
Cold Ashton

Holy Cross, Cold Ashton,, Gls, Eng
Census

Parish Register transcripts
Baptisms, Marriages, Burials
---
Dodington
Census

Parish Register transcripts
Baptisms, Marriages, Burials
---
Marshfield

St Mary the Virgin, Marshfield,, Gls, Eng
Census

Parish Register transcripts
Baptisms, Marriages, Burials
---
Doynton

Holy Trinity, Doynton, Gls, Eng
Census

Parish Register transcripts
Baptisms, Marriages, Burials
---